Choosing a Domain Name
It all starts with a domain. Choosing the right domain name is important. Don't use too many dashes, keep it simple, etc – Let us know if you need assistance choosing the right domain. We love helping make that decision with you so you're stuck with something you're happy with, as changing your domain name later can be costly.
WordPress Optimized
Our servers are more than capable of handling even the more complex WordPress sites out there while maintaining speed and functionality. WordPress is a common CMS platform many website developers use to speed up development.
---
Expert Consulting
The top experts in the world are ardent students. The day you stop learning, you're no longer an expert.
Digital Strategy
The biggest risk is not taking a risk. The the only strategy guaranteed to fail is not taking risks.
AMP Development
Speed is one of your main advantages over large competitors. Keep moving fast.
Product Design
The real strength of your brand's loyalty begins with how your product makes people feel.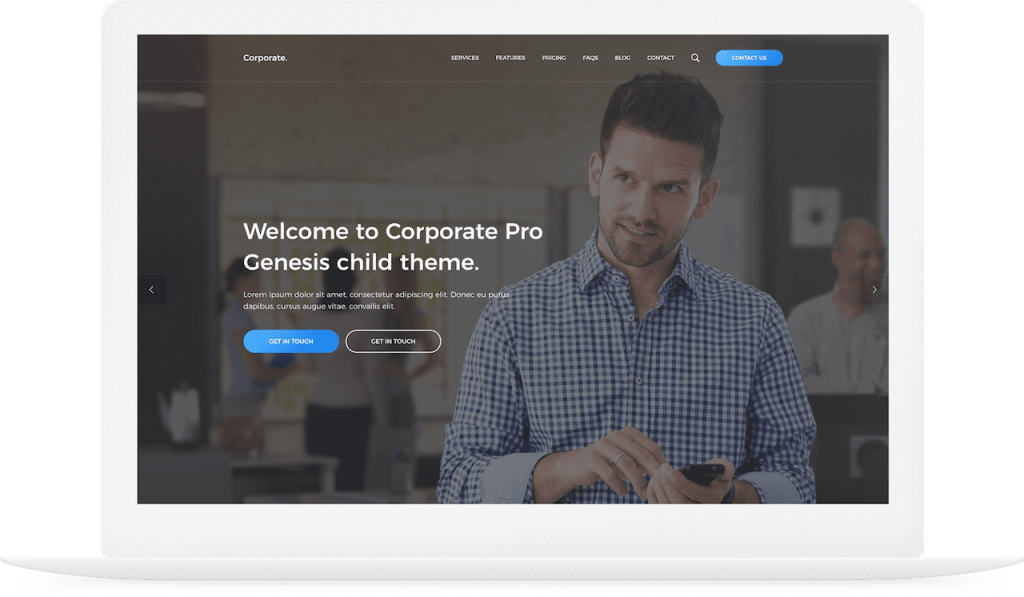 Managed Website Hosting
We believe in letting people do what they are good at. We are good at providing managed hosting solutions, saving business owners countless hours of time learning the latest technologies and best practices.
Ready to start your project?
Start where you are. Use what you have. Do what you can.
Simple Pricing
Choose the perfect plan for YOU
Monthly
$35
Billed Monthly
– SSL Included
– Emails Included
– WordPress Included
– mySQL Included
– cPanel Included
Yearly *BEST VALUE*
$360
Billed Yearly
– SSL Included
– Emails Included
– WordPress Included
– mySQL Included
– cPanel Included
---
Nathan went above and beyond, helping me start my business, developing my web presence and landing me sales. Highly Recommended.
Brian Prater
Insulation Contractor
I am so pleased with this product. It's just amazing. I'm liking Corporate Pro more and more each day.

Drew Ward
Developer
It's all good. We can't understand how we've been living without Corporate Pro.

Sue Miller
Designer